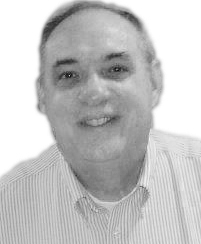 by Larry Judd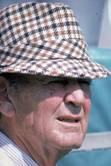 Paul "Bear" Bryant
            I realize that "Alabama" may not be your team.  I also understand that we are NOT glorifying "Bear" Bryant.  I do have a question:  Can you live in the South and never have heard of "Bear" Bryant?  Probably not!
However, a NAME that is above all names if that of JESUS CHRIST!
            Even with all of today's technology, all the means of communication, all the means of travel, all of the Bibles throughout the world … I imagine that there are people who have never heard of Jesus.  In fact, regarding the 2nd coming, Paul wrote in 2nd Thess. 1: 8, "in flaming fire taking vengeance on those who do not know God and on those who do not obey the gospel of our Lord Jesus Christ."
            Luke recorded in Acts 4: 12, regarding Jesus, "Nor is there salvation in any other, for there is no other name under heaven given among men by which we must be saved."
            Matthew recorded the words of Jesus, "…All authority has been given to Me in heaven and on earth.  Go therefore and make disciples of all the nations, baptizing them in the name of the Father and of the Son and of the Holy Spirit, teaching them to observe all things that I have commanded you; and lo, I am with you always, even to the end of the age. …"  (Matt. 28: 18 – 20)
            Ever wonder how people could hear and tell you all about "Bear" Bryant, but not JESUS CHRIST?  Brethren, we have work to do in spreading the gospel of JESUS!