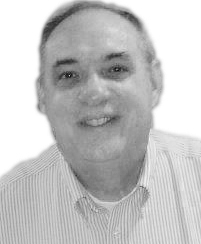 by Larry Judd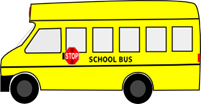 Back to School!
            Summer vacation is now over, and it's that time of year to return back to school for our young people, and those in the educational careers.  Young people, another way to look at it – you are now entering the mission field.  You are going to be surrounded by those who do not know the truth of the gospel.  They don't know what they need to do to be saved.  They may not even know much about the Bible at all.

This is an outstanding time and place for you to let your light shine!  Notice what Jesus said in Matthew 5: 13 – 16, "You are the salt of the earth; but if the salt loses its flavor, how shall it be seasoned?  It is then good for nothing but to be thrown out and trampled underfoot by men.  You are the light of the world.  A city that is set on a hill cannot be hidden.  Nor do they light a lamp and put it under a basket, but on a lampstand, and it gives light to all who are in the house.  Let your light so shine before men, that they may see your good works and glorify your Father in heaven."

Young people (and adults), if you are a Christian, then you are the salt of the earth.  You are the light of the world.  You are a city that is set on a hill that can't be hidden.  We must let our lights "so shine before" people, that they see our good works, not for our own glory, but for the glory of God.  May we be that light that leads them to The Light.  Jesus said in John 8: 12, "… I am the light of the world.  He who follows Me shall not walk in darkness, but have the light of life."

Young people, may God bless you with a wonderful school year; a year of opportunities and the courage to take those opportunities and use them for God!